1 tag
2 tags
8 tags
Dharavi
"Those who shut their ears to the cries of the poor will be ignored in their own time of need." - Proverbs 21:13 Absolutely nothing I write, and no pictures you will see can accurately or adequately depict Dharavi.  One can only truly experience Dharavi by visiting in person.  We were fortunate to experience a tour given by Reality Tours and Travel and were told that 80% of their...
4 tags
Welcome to Mumbai
My initial reaction to the city of Mumbai was this is like Jamaica but about 7X worse.  More traffic, more people, more chaos, more dirt, more garbage, more poverty, much, much more industry, and more honking.  I'm convinced the horns are some kind or morse code that only Indian drivers understand.  Long beeps, short beeps, one beep, two beeps, a rapid succession of beeps.  Beep. Beep....
4 tags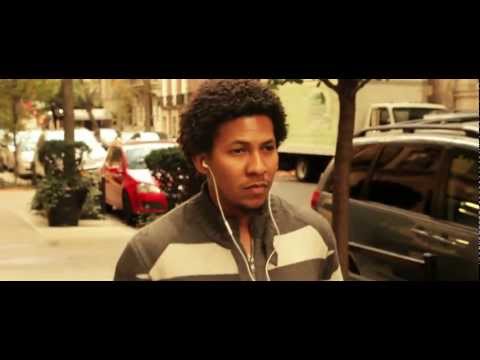 Dubai to Mumbai
Sadly, all good things must come to an end which means it's time to transition from vacation mode back to school mode.  The whole reason for my summer in Asia is to finish the last portion of my International MBA program at Temple University in Philadelphia.  Since it's a 1-year program, we also spend a summer semester in school but in our case, we have our semester in Asia - India,...
6 tags
Burj Khalifa & Last Night in Dubai
The Burj Khalifa is the tallest building in the world and although we never made a reservation to the top for what we've heard is a great view of the city, we did manage to make it to the 122nd floor on our last night in Dubai. We took our hotel shuttle to the Dubai Mall and were dropped off here which provided a great view of the Burj. To the right is the "Souk Mall", a...
6 tags
Dinner at The Rib Room in Dubai
The thing about having a chef as a friend is you eat VERY well.  Enroute to Jamaica (literally, they were on their way to the airport), my friend's Kari and Lij stopped by our hotel for dinner at The RIb Room - Lij's old restaurant.  Time Out Dubai actually awarded it "Highly Commended" as one of the Best Steakhouses in Dubai. Dinner actually took place on our first full...
6 tags
Dubai Malls & Metro
As a self-appointed mall connoisseur, I can safely say, I've never seen anything like either of the malls I visited in Dubai.  All the luxury stores under one roof notwithstanding, the amenities available at the mall, coupled with the decor make it an experience.  I completely understand why so much time is spent here by both locals and visitors. The Dubai Mall Yep, that would be a...
9 tags
Desert Safari including Dune Bashing in Dubai
Off we go… It was very convenient to book our safari through our hotel concierge the night before.  Our driver picked us up at our hotel right on schedule.  This was all my idea.  Thanks Britt for being a great travel buddy! Dubai skyline as we leave the city to head to the desert Hard to believe that Dubai looked mostly like this (as opposed to the skyline), only 10 years ago.  The Burj...
5 tags
My Hotel - Emirates Towers
Jumeirah Emirates Towers is a 5 star business hotel that is simply amazing.  Service is phenomenal and there isn't a single amenity I can think of that they don't provide.  Again, thanks to Lij for the great rate! Two of the iconic buildings in the Dubai skyline - both part of the towers… hotel on the right, businesses (I think) on the left) View from my room More of the...
5 tags
View of Dubai from Al Muntaha
What Lij says is an amazing seafood restaurant The buildings that look like a village of some sort are all one hotel The Palms Twin towers are residences Hotel shaped like a wave So one day, my yacht will be anchored somewhere down there…
Burj Al Arab Including Lunch at Al Muntaha...
Al Muntaha is located on the 27th floor of Burj Al Arab, the only 7 star hotel in the world and also where my friend, Lij is the Sioux chef.  Although I touch base with my he and his wife, Kari about once a month or so, because they are both so humble and all around fantastic people, neither mentioned Lij was at this iconic restaurant.   We literally had the best table in the house and both the...
Foodgasms with Chef and Steward... Part 1
My amazing friends Kari and Lij - who are both Jamaicans living in Dubai run a blog http://chefandsteward.com/ and have been the most hospitable hosts so I'd like to publicly thank and acknowledge them here for everything from the amazing rate at the fabulous Jumeirah Emirates Towers Hotel, to picking me up, to introducing me to Emirati street food on my first night in Dubai (additional...
Welcome to Dubai, United Arab Emirates
Whatever sophistication I expected during the check-in process at JFK (expectation FAIL) greeted me with open arms at the Dubai International Airport.  The airport is beyond pristine.  Including the bathrooms.  I silently wished whoever kept it so clean could take a quick flight to Philly, and stop by my house say once every other week or so.  I'm sure Sheikh Khalifah Bin Zayed (current...
1 tag
Travel Pains... Missa (Mr.) Swaaty
In Jamaica we have a saying "fat an swaaty" - typically used to describe someone "petite-ly challenged" with seemingly either poor hygiene or some other unattractive trait that does nothing but infuriate those around them.  I had the divine pleasure of being seated on a 13 hour flight next to Missa Swaaty himself. Missa Swaaty had never been told to cover his mouth or...
5 tags
Air Jamaica or Emirates?
It's hard to get excited for a 2.5 month trip across Asia when you have to deal with closing out a semester and the process of packing and making arrangements for your home life while you're away all in a short period of time.  So even as I spoke to a friend on the drive from Philadelphia to JFK airport, when she asked if I was excited about the trip, I honestly wasn't yet.  I...
1 tag
Why tumbl?
I should have been blogging while I was living in Paris but I never got around to it.  I leave for Asia in 3 weeks for the final semester of my MBA program (and some personal travel) so I figure better late than never.  This will be my way of keeping friends and family updated on what's going on as I travel from Dubai - Mumbai - Dehli - Beijing - Shanghai - Tokyo - Hong Kong - Kuala Lumpur -...
Who Am I?
After 10 years climbing the corporate ladder, I quit my job to return to school to work on my MBA and travel the world in the process.  Some people thought I was insane to give up a great career in a bad economy.  I thought it was a great time to get back in the classroom (I missed the learning process), make myself more marketable (I'll always believe education is the best investment ever)...
M.E. Exposed: Jamaican Speed Dating?? →
marioevon: Lickle most mi almost crash di car when I heard the radio ad for Jamaican speed dating. I guess it wasn't the most shocking thing I had ever heard in my life, but for a country as small as Jamaica, speed dating in the corporate area sounds like a, well, 'fun' after work activity. The cost? A mere…
2 tags
Love & Hip Hop Season 2 Finale
I usually email my reaction to the show to friends who've all encouraged me to post… Here's my reaction to the season 2 finale as was sent to them last night… Shock and awe Juelz was arrested… and more shock, Kimbella doesn't think he deserved to be  Yandy doesn't understand why Juelz didn't call her.  CAUSE YOU'RE NOT FAMILY!  He...